Test Lead Builder Spade Lugs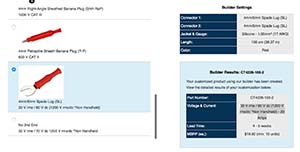 Test Lead Builder Spade Lugs
May 25, 2018--Custom Design Your Own Test Leads, now including Spade Lug connectors

With our Test Lead Builder you can design your own custom test leads. We have now added Spade Lug connectors to the offering.
This makes a total of 9 different test lead connector options:
4 mm Banana Plug
4 mm Stacking Banana Plug
4 mm Banana Jack
4 mm Stacking Retractile Banana Plug
4 mm Sheathed Banana Plug
4 mm Stacking Sheathed Banana Plug
4 mm Right-Angle Sheathed Banana Plug
4 mm Retractile Sheathed Banana Plug
4 mm/6 mm Spade Lug
With 9 connectors, 4 wire gauges, 2 wire jacket materials, and 6 color selections, there are literally hundreds of possible assemblies, one of which is sure to get the job done.
The new spade lugs are rated at 30 Vrms / 60 Vdc for handheld use or 1200 Vrms/dc for non-handheld use.
We have also improved our configuration drawings to provide a clearer rendering of the lead you've designed.
Screenshot #1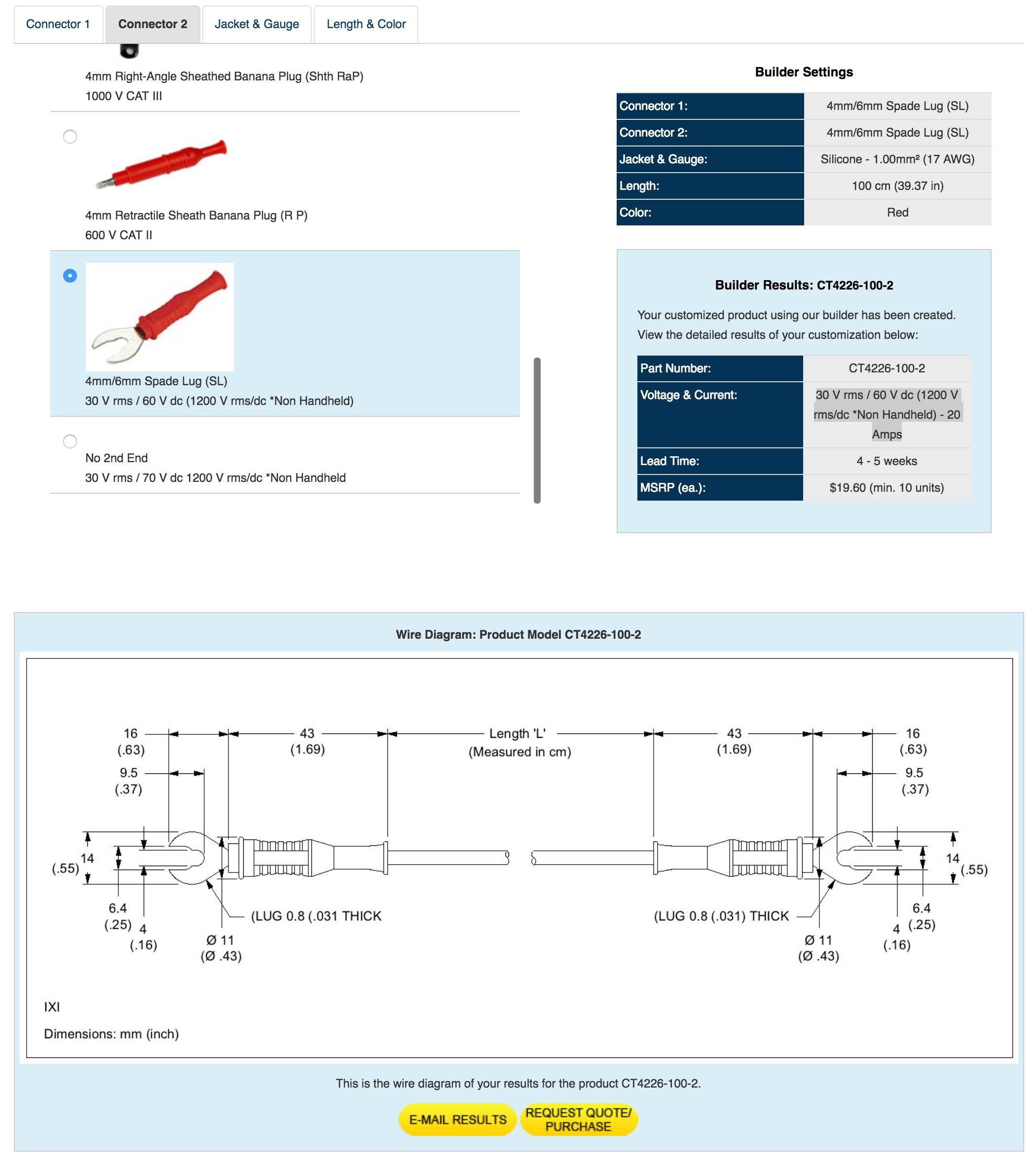 For more information, please don't hesitate to contact us.
Best regards,
Tony Schmidt
Product Marketing Manager
[email protected]